Fight Weeds from the Sky
Fight Weeds from the Sky
18 September 2017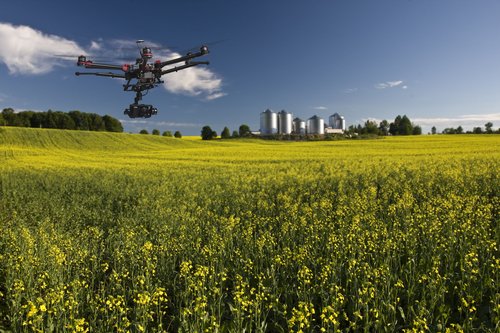 As everyone has noticed over the past couple of years, unmanned aerial vehicle (UAV) technology has become a popular thing and certainly isn't new to agriculture who use it for remote sensing.  In an article in Farm Industry News, as UAV and digital camera technology has improved and become more affordable, so has the reliability, accuracy and cost effectiveness of using remote sensing in agriculture. 
AgPixel LLC , a research and development company based in Johnston, Iowa is working on a way to improve the effectiveness of weed control with chemicals, but on a cost-effective basis with the efforts of helping agronomists be able to do a better job.   AgPixel's team of experts have been assisting their customers through the use of UAVs and manned aircraft to collect, process and analyze agricultural data. With their findings, growers can detect areas of stress early, calculate the amount of acres damaged by weather or infestation, reduce the time needed for crop scouting and create better chemical treatment plans.
The reasoning for doing this is that most growers don't have an accurate map that tells them where their problems are on their land.  AgPixel's goal is to take high-quality images and turn them into information that will help that farmer locate certain problems on their land.  The good thing is that getting good images isn't a problem.  A Cessna aircraft can take 4 inch resolution images flying at 3,000 feet, while a UAV flying at 400 feet can take images at 1 inch resolution.  These methods prove to be better than using the traditional crop scouting or mapping methods. 
Kristina Polziehn, an agronomist and owner of Axiom Agronomy in Alberta, Canada, uses drones in her line of work and has seen the benefits of using remote sensing technology to pin point problems in fields.  To read her views on this technology click here.
Once this technology becomes more popular among farmers, remote sensing will increase as the niche in crop management in years to come. 
To view more articles on Technology, click here.
Please Log In to Submit Your Comment
Not Registered? Click HERE!